Dominik Meyer of Cobra Agency on how agents and artists can tackle the oversaturated live music market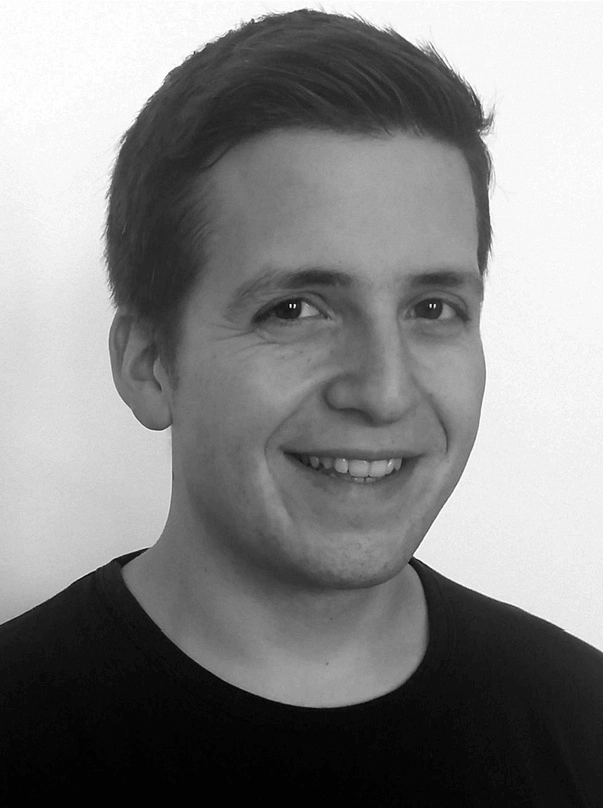 If you're a fan of hard rock and heavy metal, there is a likelihood that Cobra Agency was behind some of the live shows you've attended. The Austrian music agency represents 41 artists worldwide — except for Northern America — including Behemoth, Sepultura, Kreator, and Tesseract. We had a chat with Co-Founder Dominik Meyer to trace how Cobra Agency has become a force to be reckoned with.
Dominik's music agent journey, from schools to stadiums
Dominik had his first contact with the music industry at the age of 17. Tasked with promoting a charity school concert, he booked three international bands and three Austrian bands to play together. The show was a hit, so Dominik continued to organize events "for fun" for the rest of high school — thus, moving his first steps in the scene and connecting with artists and agents.
It is one of these agents, Guenther Beer, that would offer Dominik his first job. So, right after completing his A-levels in 2006, Dominik joined Guenther's team as a booking assistant at Rock the Nation Touring. It was a quick transition from school shows to international gigs.
"After a few months, I got the chance to take over some of the bands represented by the agency. This was how I went from first contact with the music industry to becoming an agent, where you are responsible for the live shows," Dominik shares. He then spent several years building up a good roster of clients to represent, as well as a network of trustworthy promoters and festivals across Europe and beyond – both as part of the RTN team and after 2010, as a freelance agent.
Fast forward to today, and Dominik's former manager Guenther is now his business partner at Cobra Agency. "We felt that we share the same values and visions on how to run a company. So, we soon worked out a good business plan and started operations on the 1st of January 2018," explains Dominik. The two are now some of Austria's best-known international hard rock agents. "I always had a soft spot for hard rock and metal music, and that remained until today. Obviously, our metal and hard rock clients are the core of our company."
Since its launch, the company has almost doubled the amount of represented acts and of employees. Based in Salzburg and operating with 10 people in the team, their 41-artists strong roster comprises newer acts and rock veterans (the kind that sells up to 10,000 tickets per show, and up to 80,000 when headlining a festival). These include Amorphis, Arch Enemy, Behemoth, Equilibrium, Sepultura, and Powerwolf, to name a few.
At Cobra Agency, Guenther and Dominik share the responsibilities of Managing Directors. On top of co-running the company, Dominik also represents 12 acts as a booking agent. He shares: "No day is like the other, but both in a management and agent position your typical workday consists of meetings (physical or online), emails, phone calls, tour routings and deal memos."
With hundreds of shows under his belt and no shortage of sold-out arenas, it's impossible for Dominik to single out a particular memory or achievement. "There have been so many magical moments and they keep coming every year, but what I'm most proud of is what we have created at Cobra Agency. It's an outstanding group of human beings and I enjoy working with this great team every day," Dominik says. Crediting his team and peers in the music industry, he adds: "What I love the most about my job is that the majority of the work is communicating with other good people. I'm very grateful for this opportunity."
"I love it when a good team works together on a project and then it becomes reality. The satisfaction I feel when we manage to announce a new tour or festival is enough motivation to go back to work every day."
How Cobra Agency increases the efficiency and quality of its administrative work with System One
"Before we started using System One, we worked with sheets to keep track of all the live shows of our clients. Data managing, keeping an overview, and filling in excel sheets was painful and took up a lot of our working hours," says Dominik.
Things improved in 2015 when the owner of Rock the Nation agency discovered System One. Since then, Dominik has adopted the tool company-wide at Cobra, to increase the efficiency and quality of their administrative work as a booking agency. "Everyone in our team has a System One account and it's part of our day-to-day work, but everyone uses it for different tasks. It is our database where we collect all the information for every booking and show. It's where we create the contracts, invoices, and itineraries," he says.
"System One helped us to grow as a company. It allowed us to work more efficiently on show bookings, which has increased our capacity for how many shows we can book per year. It has massively increased the quality of our work."
"I log into my System One account every day to look up information or add a show," Dominik says. At the time of this interview, he is working on festival and tour bookings for the summer of 2023. With Asia, Australia, and Latin America as global territories to cover, having instant access to information helps him to increase the quality of his booking work.
"The biggest advantage for me is to have all the data about the shows that we booked for our clients in one place," Dominik shares. "It also allows us to share specific data with our clients and their team. Plus, issuing invoices or contracts based on the data that was imported once in the system makes us more efficient."
Dominik cites the System One feature that sends automated reminders about missing contracts or invoices as particularly useful. Overall, the features of the software empower ownership within the team. Dominik explains: "System One is used by the agent, by the assistant, and by our bookkeeping. Let's say we book a band and I discussed the deal with the festival and confirmed the show. Then, I add all the information, so it's collected in the system. Once I save this, there's an automatic reminder to the agent assigned to this particular band that tells them "Hey, please work on this show." They know they'll need to create a contract out of this and to send an invoice when the money is due, or when to send promo assets," he explains.
"It is a control tool for us, so we don't forget about anything. 'Is there a contract signed? Is the money in? Is the event announced?' All these different things that are connected to a live show are in one place and we can keep track," he adds.
Dominik advises fellow agencies to invest a good amount of time to find the best way for leveraging the software. "It was initially difficult for us to work out a standardized workflow for the whole company, but the System One team was very helpful with input and information on how to make the most of our account. Luckily, it is also a very flexible software solution that allows customized workflows. There are really so many advantages to the system that makes us enjoy working with it a lot," says Dominik.
"We've used System One since 2015 and have improved our usage of it ever since. It will remain our software solution for the management of all the live shows that we book for our clients. It is worth the investment in money and time for sure!"
"We have great communication with the team behind System One and keep developing new ideas on how to make the most out of the software for us. Moving forward, I'm sure that we will be finding many more new features that will help our daily work," he concludes.
Dominik on how to navigate the music industry shifts
As an agency managing some of the biggest names in the hard rock and metal scene, how has Cobra Agency seen the impact of the pandemic on the industry?
"Going out of Covid-19 we encountered a wide range of new challenges," Dominik shares. "Since bands had no income from playing live for over two years, everyone wants to tour now as much as possible to make up for losses from the pandemic. This leads to an oversaturated market. We encounter that certain tours and shows are struggling to sell the same amount of tickets as before."
"Blockbuster acts or rising stars are doing great and selling better than ever, but the legacy acts that always sold around 1000 tickets in a certain city, do struggle now to still shift the same amount of tickets."
Dominik's team believes that this purchasing behavior shift amongst concertgoers is a consequence of the oversaturated market and the fact that some people still don't feel safe going back to live shows.
In response to the lower demand, Cobra Agency has implemented a strategy. "Our approach to tackling this challenge is to create fitting tour packages of two to three bands that can be attractive for a certain crossover audience. This way we can accumulate the potential of several artists, and lesser tours will cannibalize each other. This concept won't work for every artist, but since the metal industry has a long history of multi-band packages, it is a role model for many of our clients," says Dominik.
Reflecting on other music industry changes over the last decade, Dominik acknowledges that the role of an agent has evolved. In an era where CD sales have been replaced by streaming services, playing live is now the major source of income for most artists. "This means that the importance of live shows has increased tremendously — and as a result, the role of being a booking agency has increased its responsibility," he shares.
The internet and globalization have also rendered the music market incredibly saturated, changing the way artists are discovered and marketed. He says: "Everyone can put out their music. You don't have any gatekeepers anymore, like magazines used to be. Today, you can put up your music on different platforms and potentially the whole world can listen to you. But that of course adds up. With everyone putting out their music, you get lost in a huge plot of new music every day, and it's very hard to stand out."
"If artists want to get a good team around them, I think what they need to do first is to find their fan base — find out what works for people, how to increase streams, views, and likes."
The dynamic between agents and artists has evolved. While agents should provide guidance and strategy, it is up to the artists to get discovered first and to find audiences for their music. He says: "If you have built a certain fan base yourself, that is when the business people can come in and help you. They'll say: 'Okay, you already have this here. So, how can we help you increase your possibilities of income with what you have already built? How can we reach more people?"
Talent may be easier to discover for agents, but on the other hand, it's harder for musicians to emerge. Therefore, self-promotion is a necessary step to secure an agent. "Nowadays, this huge flood of new talent first needs to battle and find their way through the early stages, and that is when the industry people pick you up. I hardly ever encounter someone picking up a new act from scratch. It's not necessary for agents, as there is so much out there," Dominik says.
Moving forward, Dominik sees himself as continuing to support and champion musical talent with the help of his team. "I have no big career plans other than keep doing what I love and have a good time with the great people that I work with," he concludes.