Register ground transport in a new travel module
Ground transport is the latest addition to our travel module. The travel module is a tool for planning a minute-to-minute itinerary for touring artists.
Detailed info about flights, train rides and ground transport is available through different views to everyone involved in the tour. The objective is to create a meticulously prepared tour without stress.
With the new ground transport appointment type you can plan all movements by car/bus and store the details of the drivers.
Route, distance and duration
An integration with Google Maps assists you; when you enter the address of the departure and arrival location, the route is shown on a map. An estimation of the distance and travel duration is provided automatically. This really helps to get a grip on the actual travel time.
The following screenshot is taken from the desktop application. The logistics manager created a ride from LAX to the Standard in Hollywood. The distance is approx. 24 km and 35 minutes.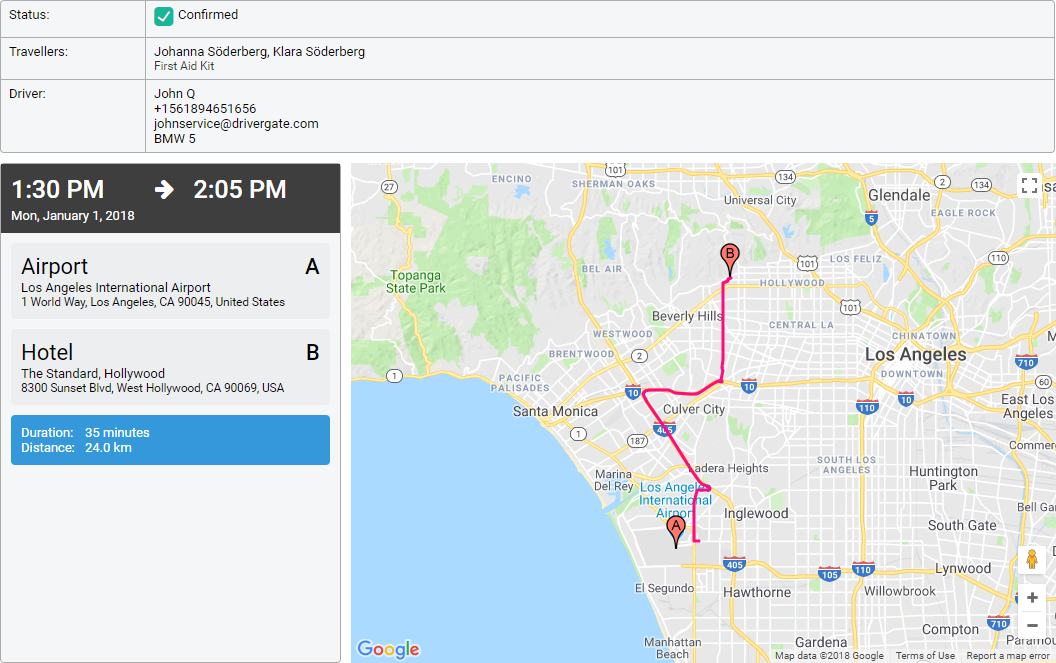 Access on-the-go
Artists can access all up-to-date travel details through the System One mobile app, available for iOS and Android.