Receive notifications about important changes
The seemingly modest alarm bell in the top menu of the desktop application adds a whole new layer of interaction to your workflow in System One.
All users will start receiving relevant notifications on important changes in System One, for instance, a reminder when a task is due, a heads up about a new release or a notification when advancing is provided. New notifications appear in the top right corner of the menu in the desktop application.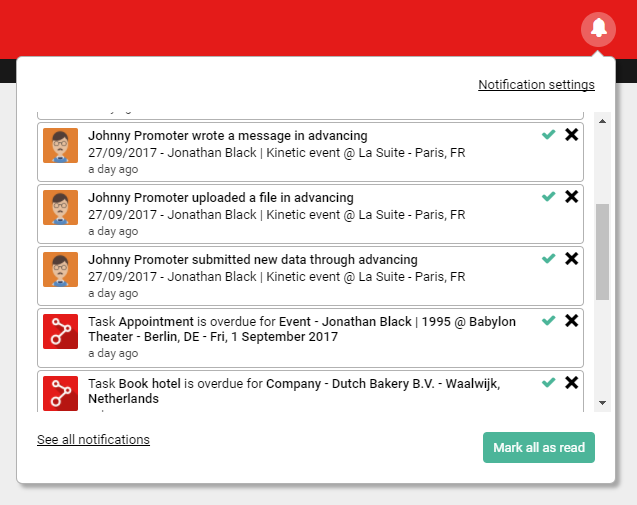 Notification settings
Maybe you're not interested in all the different notifications. You can decide what notifications you receive.