Talking with Henrike van Engelenburg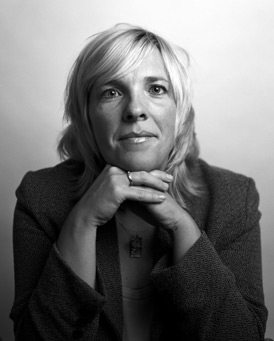 Henrike van Engelenburg is willing to share her experiences on System One with us. Henrike is CEO, producer and impresario at 'van Engelenburg Theatre Productions'. Van Engelenburg represents over twenty artists and has six staff members.
Keeping the overview
Managing a business requires good organization skills. It's a heavy burden to ensure a good workflow. For Henrike, who is in charge of the company and is also responsible for marketing and sales of various theatre shows, it's very important to have an overview of the bigger picture. "All bookings, as well as paperwork and in-house organization need to be well-organized. Therefore I started searching for a software solution to manage our bookings and assist in our daily workflow. It has cost me almost two years before someone came up with a good solution", says Henrike. She has spoken with several companies, but none of them could provide her with the right software. "It was either way too complex, incomplete or the price was too high. Luckily I was brought in contact with System One. Finally I'd found a good working product against a reasonable price."
User friendly
Van Engelenburg has been using System One for almost two years now. Henrike: "As soon as we get to work we launch System One. Everybody in the office has access to the program and every person knows how to work with it. The software is very user friendly and to us it's a great benefit that the program is available online. This way we can work from home or any other location." The bookers at the office use the relation management tool and agenda function most of the time, while the people at the administration mostly use the invoicing and contracts tools. "Our artists have their own accounts, which they use to check their schedules or to insert their days off. Something we don't properly use yet is the notes and tasks tool." According to Henrike, they should use that more often.
New functionality
At van Engelenburg they're very content with the service provided by System One. During the implementation of the software there were many consultations about the functionality of the software. Henrike: "System One really paid attention to our wishes, whereby some extra functions could be created not only for us, but for the benefit of all users. After an update we are always informed about new functions and their purpose. Also nowadays I don't hesitate to call and ask for specific functions. Not all of it can be realized at short notice and not all of it works within the set time, but in the end they always manage to create it!"