What are reminders?
Automated reminders can be sent out for eSign documents. You can configure the number of reminders and reminder date per document.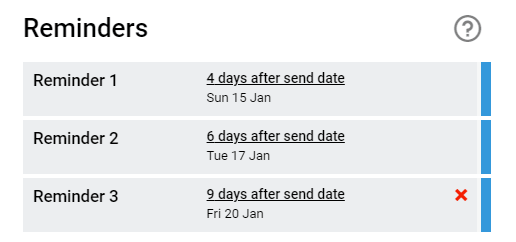 Default setting
You can change the default reminder settings in the system settings > system configuration.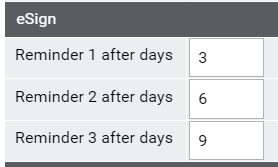 Changing the default settings will only affect newly created eSign documents.
What does the reminder email look like?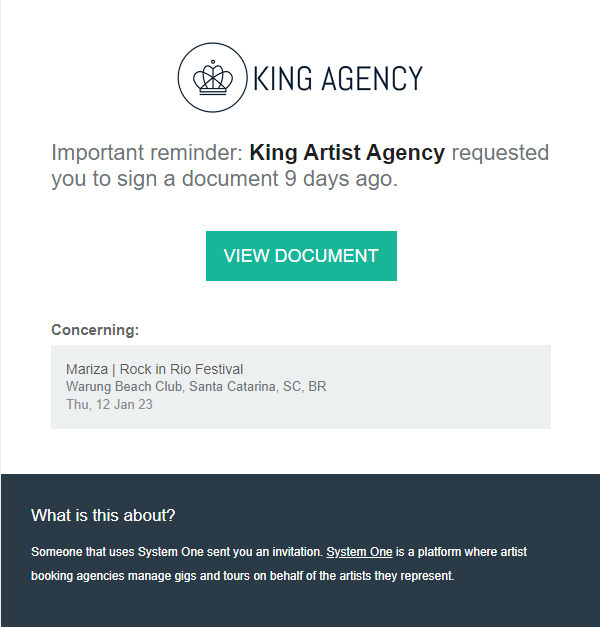 Related articles: