Accessing files offline on iOS devices
Files that have been viewed in online mode are stored on the phone and can be viewed later in the Files app when there is no network available. If you don't have the Files app, download it from the App Store.
To access previously downloaded files, open the Files App.
Go to Browse via the menu in the bottom
Select On My iPhone from Locations.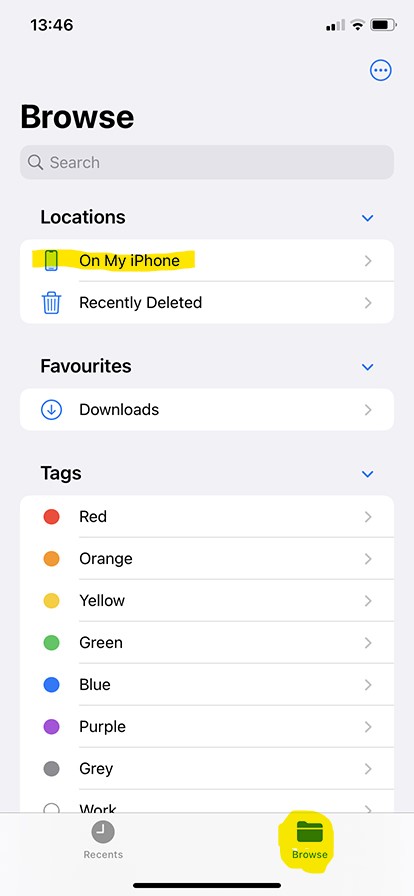 You can find all previously downloaded files in the System One folder.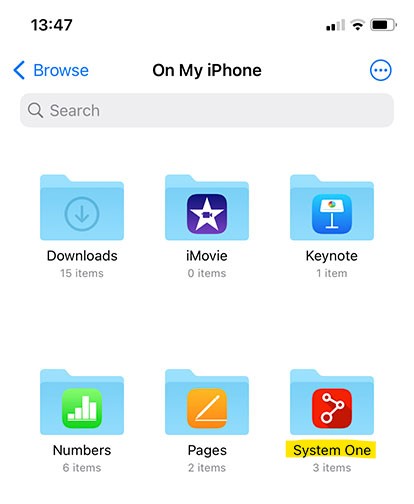 Related articles: