Excel templates
You can export data from lists to Excel, using Excel templates. In these templates you configure what columns you want to appear.
Different sections in System One (company, contact, show, quote, contract, invoice) have their own set of available columns to choose from.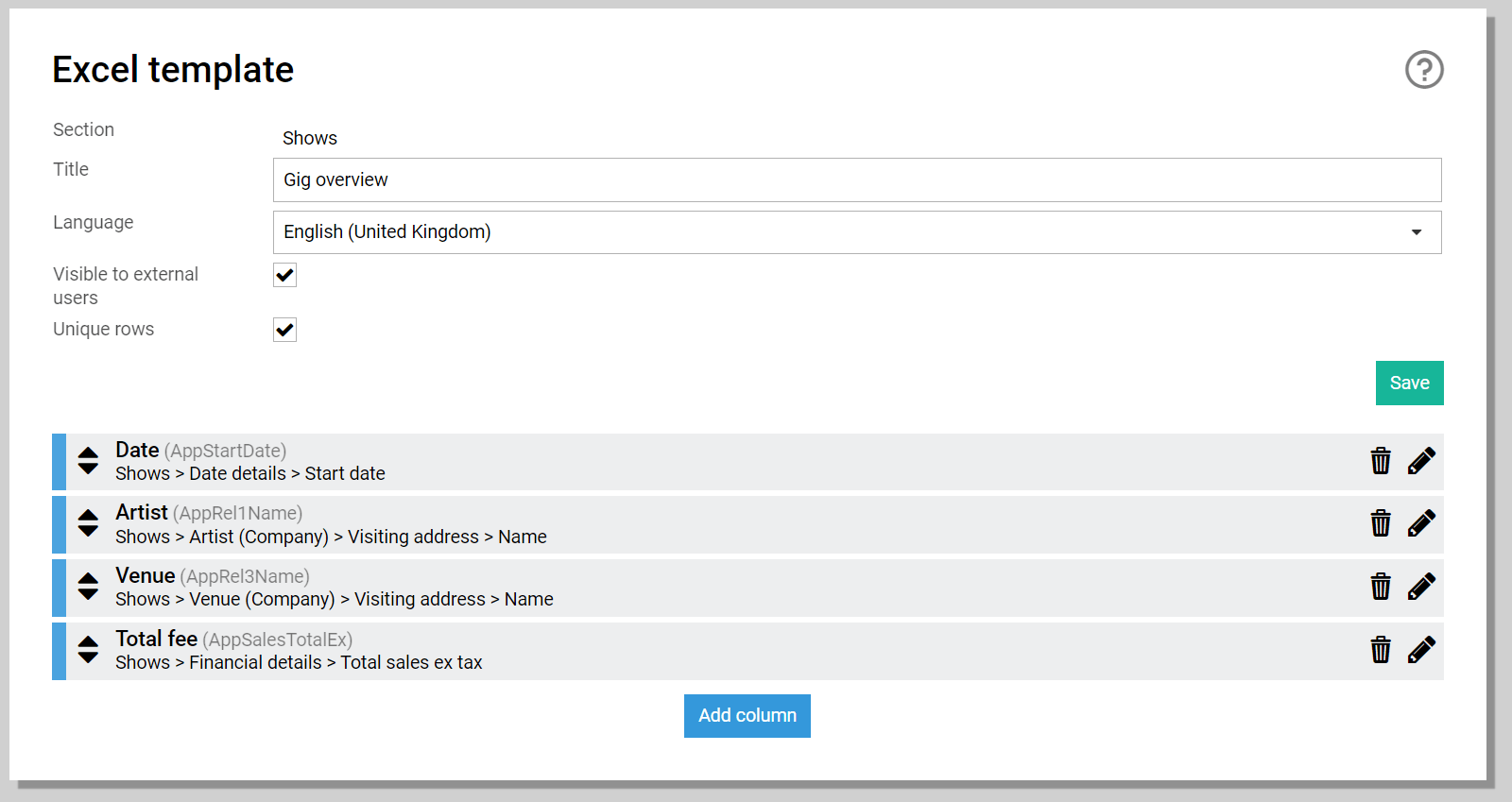 Language
Choose from a list with languages. The language in affects how things like dates, numbers are available translations are used in the Excel file that you export.
Visible to external users
In the show section, exports can also be made available to external users.
Unique rows
Rows that have duplicate information will be removed.
You can access Template settings > Excel templates by clicking the avatar menu in the top right of the screen. If you don't see this option, ask your system administrator to give you permission.
Related articles: